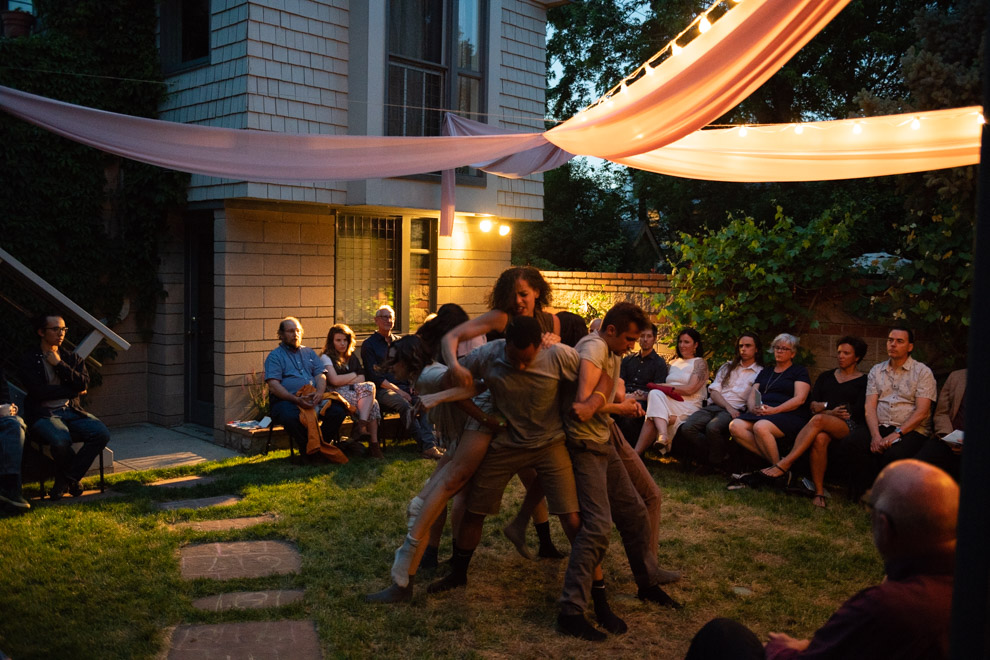 "Interdisciplinary, visceral, aloud and alive" (Stragand, Presenting Denver)
Nourishment (what does it feel like to grow up?) premiered it's second iteration on May 24-26th, 2018 at a historic home in Capitol Hill, Denver, CO.
The Interdisciplinary performance blended dance theater, live music, vocalization, theater, installation design with a multi-course menu and paired beverages.
Cast: Anna Driftmier, Mara Driscoll, Nico Gonzales, Gwendolyn Gussman, Aja Jackson, Jett Kwong Kelly, Xenia Mansour, Kevin Quinn Marchman, Trevor New, and Chef Jay Shedlin.
"The interdisciplinary talent of the troupe is quite clear as they seamlessly switch from instrument to movement to song." (Stragand, Presenting Denver)
PRESS:
http://presentingdenver.org/the-commentary-corner/growing-up/
https://303magazine.com/2018/05/nourishment-dance-company-denver/
https://noproscenium.com/denver-what-does-it-feel-like-to-grow-up-217b16e55a71
"The company clearly felt trust, compassion and strength within and from one another. In this community, acceptance and comfort was palpable." (Stragand, Presenting Denver)
"Struggle and comfort combine, and in that friction, long-forgotten memories are dredged up." (Anderson, 303Magazine)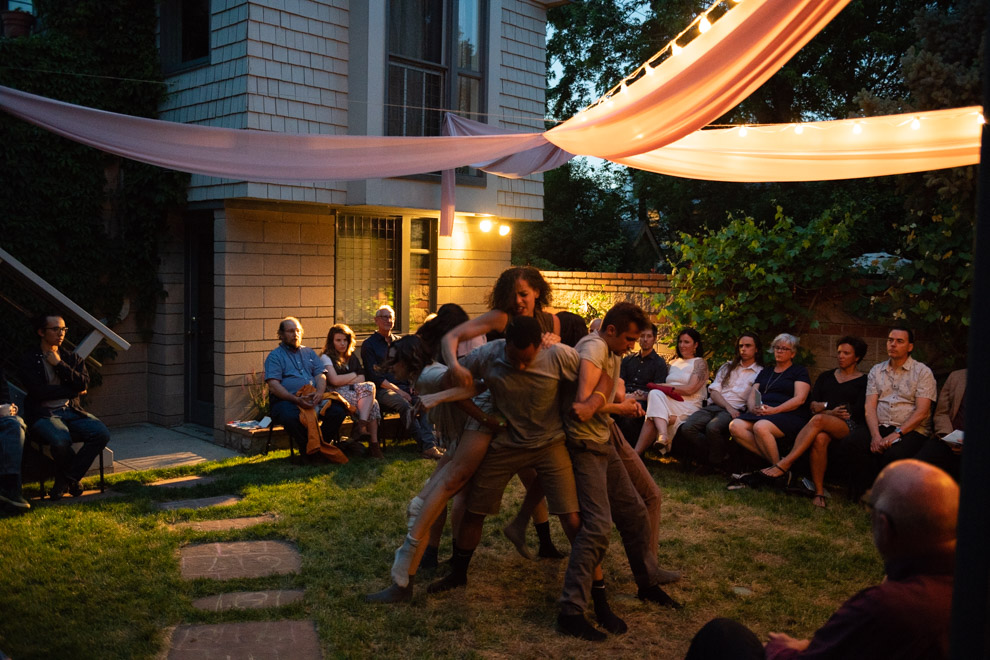 "The piece continually centers around exposure, release, contraction and the realization, the notion, that maybe, upon looking back, you were perfect; exactly what you were supposed to be." (Stragand, Presenting Denver)
"This performance gives warm hugs coupled with awkward silences, stares and introspection that jostles." (Stragand, Presenting Denver)